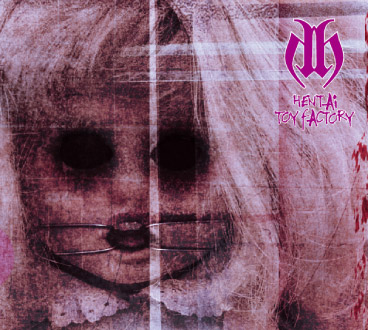 Hentai
Toy Factory
CD digipack / vital 001 / released July 2005
As an abstract radio transmission from a hellish toy factory, this nightmare of experimental death electronics is filled with manic rusted toy samples, disturbing unnatural sound textures and weird pulsing cut-up soundscapes.
A chaotic, naive and childish audio journey through the noisey insane toy factory corridors.
CD comes in a digipack with stylish and disturbing "festish doll" design by R. Steinbauer / GFG Design
€ 15
With Free Worldwide Shipping
PAYMENT PROCESSING:
Payments are processed by PayPal. You do not need a PayPal account to buy from us as you can enter your credit card details to check out.
To order multiple copies please adjust the quantity when you reach the PayPal order form.