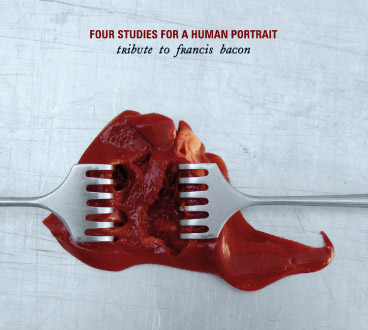 Four Studies For A Human Portrait
Tribute to Francis Bacon
CD digipack / vital 002 / released October 2005
Each of these 4 artists has chosen their favorite Francis Bacon painting as an inspiration source to create a unique sound collage masterpiece.
HENRIK NORDVARGR BJÖRKK
Portrait of a Cardinal 1955
CONTAGIOUS ORGASM
Fragment Of A Crucifixion 1950
HENTAI
Painting 1946
LASSE MARHAUG
Figure In Movement 1978
CD comes in a deluxe 6 panel digipack with amazing stylish avantgarde "meat design" by S.alt / Bombthedot
Click cover to view full digipack design
€ 15
With Free Worldwide Shipping
PAYMENT PROCESSING:
Payments are processed by PayPal. You do not need a PayPal account to buy from us as you can enter your credit card details to check out.
To order multiple copies please adjust the quantity when you reach the PayPal order form.