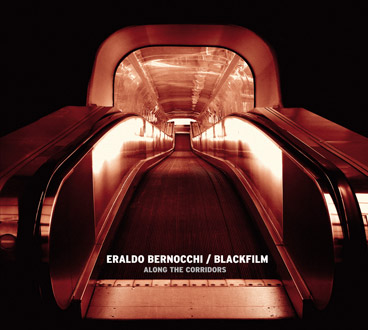 Eraldo Bernocchi / Blackfilm
Along The Corridors
CD digipack / vital 007 / released April 2010
Created and composed by Eraldo Bernocchi and Blackfilm in 2008/2009.
Mixed and mastered by Eraldo Bernocchi @ The Place, Castagneto Carducci, Italy
Do you dare walk along the corridors with Italy's prime dub / heavy electronic music producer Eraldo Bernocchi and one of the UK's finest dubstep / downtempo producers Blackfilm. Along The Corridors will appeal to fans of cinematic dark soundtrack music and to those who need a real dose of sick beats and heavy bass! Bernocchi and Blackfilm are a perfect deadly match and the final result is a dark dubby heavyweight electronic music album...
nightmarish and intoxicating...,
Top notch productions filled with amazing haunting atmosphere and details, combined with heavy brooding beats and bass...must have...
CD comes in a deluxe 6 panel digipack with amazing dark cinematic subway design / photography by S.alt / Bombthedot
Click cover to view full digipack design
SOLD OUT